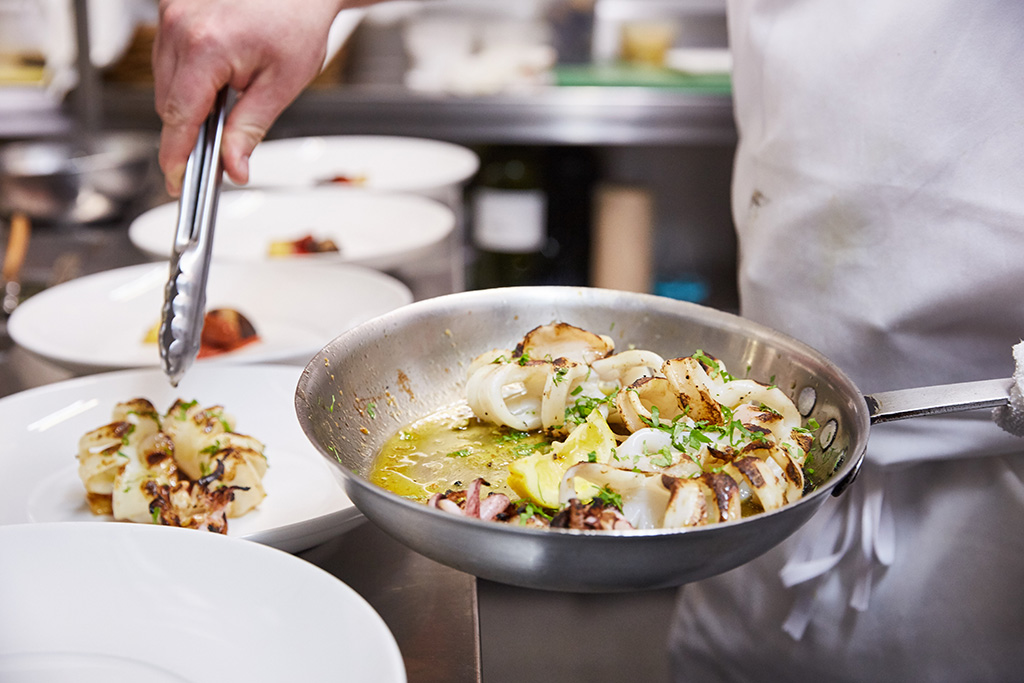 Food in the Time of COVID-19
The pandemic was a shock to everyone, but the restaurant industry and its suppliers were one of the hardest hit. Restaurants Canada estimates that over 800,000 jobs have already been lost in the industry. By mid-April, 10% of restaurants had shut their doors permanently and that figure is expected to reach 18% if restaurants don't open in a month's time. 80% of restaurant owners have had to lay off staff, unable to carry the burden of rents and salaries.
You rehearse fire drills in schools, but we have never rehearsed complete shutdown due to contagion. We were in shock and it took us a while to figure out what we wanted to do because we just didn't have adequate knowledge. We were ill prepared for the process.
We got through the tough times by not changing our schedule. We got up every morning and went to work. There was so much to do in the restaurant initially – getting rid of all our inventory, and we have been renovating some parts of our kitchen to improve safety and efficiency. Once the restaurant was done, we started cooking again. When you restart, you have to source an entirely fresh inventory which is a fairly sizable financial investment. You have to rethink your movements and how to receive supplies, prepare and cook foods and deliver meals to customers safely.
I was determined to get my team back in the kitchen and earning salaries so I worked with my executive chefs to create a new takeout menu. This was more challenging than expected. My supply chain has been completely interrupted. There are no longer deliveries to my door which means that whatever I need I have to go and get.
The protein I traditionally work with is fresh fish flown in daily from Portugal. With no flights coming in, there are many of our signature dishes that we cannot offer. My menu is reflective of the items I can get fresh at the quality we are known for. The days of getting what we want when we want it are over. Maybe we need to be a little more humble in the process.
Regular Chiado customers will be delighted to know that the takeout menu is exceptional. There is no compromise on quality—everything is made from scratch. We have a classical kitchen; my food is very simple because I have a different view of the process of gastronomy. I believe in simplicity. Nutrition is vital and quality is essential, but all I want to create is a good meal. The integrity of the meal is the most important. The proteins I get are still as good as they can be. We may have to forgo some of our favourite meals but, at the end of the day, we still just want to cook for people.
Regards,