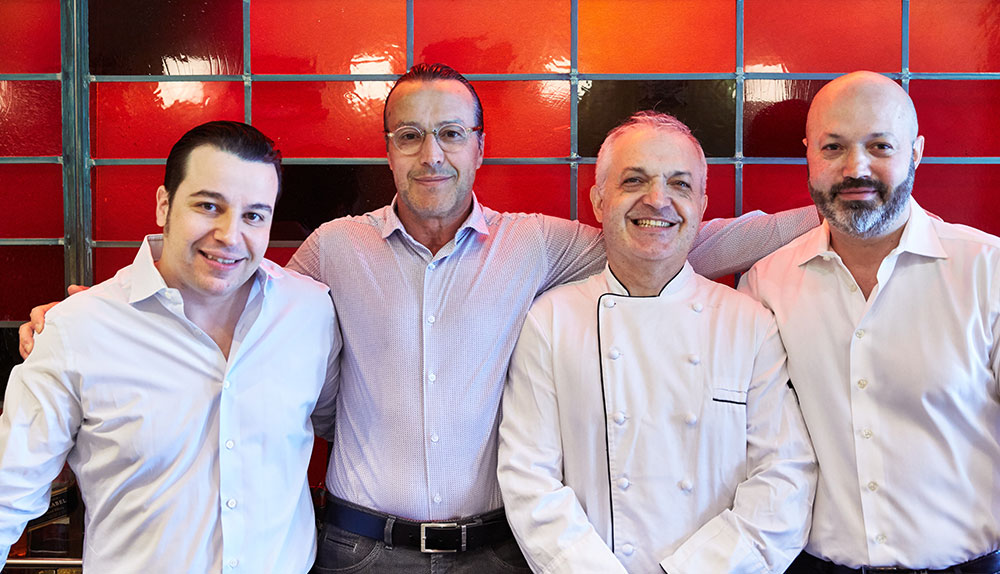 Manny
Vilela
Executive Chef
Agostinho
Vilela
General Manager
From left to right: Paulo Silva (Manager), Albino Silva (Restauranteur), Manny Vilela (Executive Chef), and Agostinho Vilela (General Manager)
A restaurant is only as good as its chefs and in this, Chiado is truly blessed. Our team is led by Albino Silva, who has enjoyed international critical acclaim for his innovative "Progressive Portuguese" cuisine—a masterful reinvention of classical Mediterranean cooking. This unique taste has been the hallmark that propelled Chiado to be recognized as one of Toronto's best Restaurants.
Executive chef Manny Vilela credits his success to keeping it simple. Fresh local produce, the best international artisanal ingredients and great timing is what makes his seafood dishes so exceptional.
With good food should come great service and Chiado is fortunate to have Agostinho Vilela as its general manager. Agostinho's casual charm and passion for food and fine wines ensures clients feel well taken care of each time they dine at Chiado.
The continuation of the unique Chiado experience is assured through Paulo Silva, Albino's eldest son, who has been working closely with him for over 25 years. And along with Manny and Agostinho, they will carry this legacy into the future.